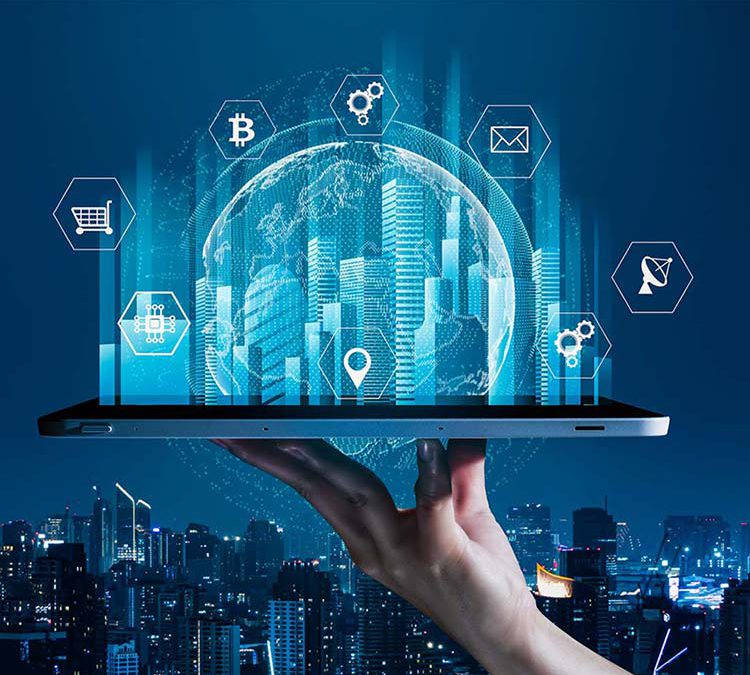 The Arab-Afro Digital Payment Symposium, Exhibit & Awards
Pivoting around the central theme of "Adopting Superior Digital Payment Transformation Strategy", this 2-day event will bring together strategic leaders from the Middle East and Africa's banking and financial services sector to share their experiences on digital journey excellence, achieving operational excellence in payments, financial services, succeeding in payment innovations and more across the world of PayTech and Fintech.
Industry Overview
Introducing the Arab-Afro Digital Payment Symposium, Exhibit & Awards, an event designed to catalyze economic growth and innovation across Africa and the Middle East. This event addresses the challenges of digital divide and limited access to services in remote areas, particularly in the payments sector.
Organized by BII World, the Arab-Afro Digital Payment Symposium, Exhibit & Awards is a prominent gathering of policymakers, financial leaders, telecommunications authorities, retail entities, e-commerce platforms, digital ID providers, banks, fintech firms, microfinance institutions, and regulators from Africa and the Middle East.
This comprehensive event serves as a platform for collaborative discussions, exploring strategies, emerging technologies, and regulatory frameworks. It brings together professionals and experts from various sectors, fostering collaboration among banks, fintech companies, microfinance institutions, retail organizations, e-commerce platforms, digital ID providers, telecom operators, and regulators.
The event highlights key themes such as payment innovation, cross-border remittance, digital payment transformation, cybersecurity, and more. Expert speakers provide insights to keep attendees updated in the rapidly evolving payments landscape. The expo showcases cutting-edge advancements and solutions in the payments sector, allowing visitors to engage hands-on with new technologies and explore collaboration opportunities.
Featuring prominent officials from government bodies and industry leaders, the event facilitates networking, knowledge sharing, and collaborations. Stakeholders from diverse sectors come together to shape the future of payments, digital transformation, and beyond in Africa and the Middle East. This event fosters partnerships, drives innovation, and explores synergies, leading to transformative outcomes in the financial ecosystem.
The Arab-Afro Digital Payment Symposium, Exhibit & Awards contributes to the region's digital transformation journey, unlocking payment service potential and promoting economic growth. By uniting key stakeholders, industry experts, and thought leaders, this event creates networking opportunities and collaborations essential for driving payment innovation and shaping the financial ecosystem's future in the region.


2-Day Symposium
DAY 1 of Symposium
28th February 2024
8.00 - 17.00 hrs.
DAY 2 of Symposium
29th February 2024
8.00 - 15.30 hrs.
Request Agenda
Envisioned Speakers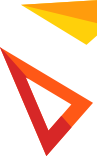 Why must you attend the Arab-Afro Digital Payment?
Gain valuable insights into the critical importance of scaling up your payment innovation strategy across fintech, retail, e-commerce, and digital ID sectors. Discover why it is imperative for achieving sustainable growth, fostering customer satisfaction, and staying competitive in the rapidly evolving digital landscape.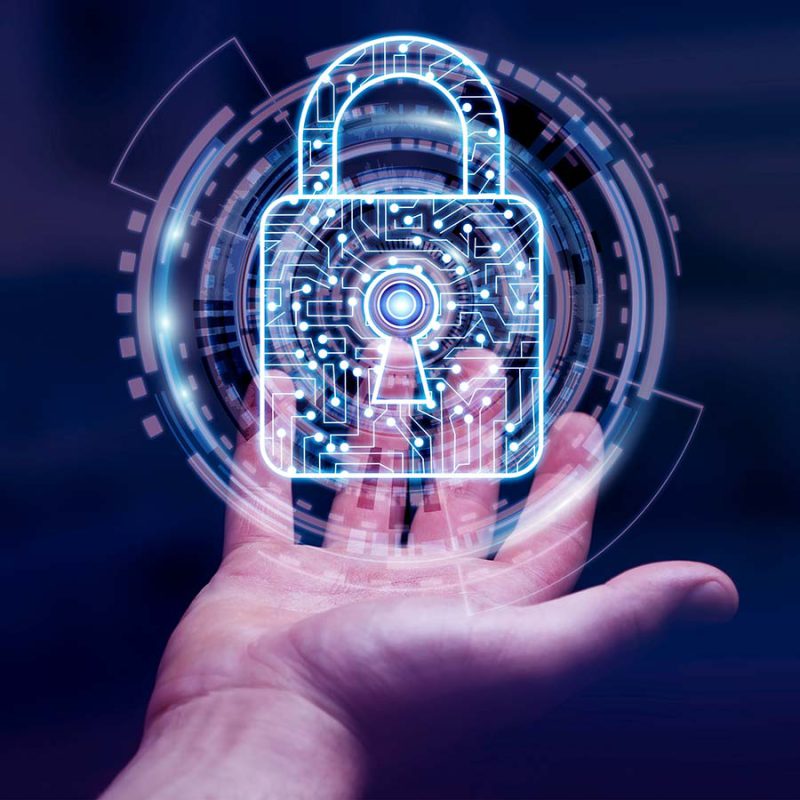 Explore the future of innovation in the Middle East & Africa's payments, retail, and e-commerce landscape.
Navigate the payment regulatory landscape in MEA markets to drive business growth and market leadership.
Unlock strategies for enhancing user experiences in e-commerce payments and driving customer satisfaction.
Embrace the power of digital commerce to expand your business and delight customers.
Discover the potential of AI and IoT to revolutionize retail and e-commerce for business expansion.
Craft a unique brand identity that sets you apart in the competitive retail, e-commerce, and payment landscapes.
Gain data-driven insights to enhance customer experiences and drive business growth in the retail sector.
Unveil the possibilities of blockchain and cryptocurrencies in transforming commerce and payments.
Embrace the retail renaissance with an omnichannel approach for seamless customer experiences.
Foster partnerships and collaborations to drive innovation and shape the future of retail, e-commerce, and payments.

Central themes trending at the Arab-Afro Digital Payment
Perfect Examples of Translating Intention to Action
Showcasing success stories that offer a 360-degree perspective on enhancing payment innovation excelling the art of advancing customer-centered digital financial services

Payment Innovation
Digital Payment
Fintech Innovation
E-Commerce
Mobile Wallets
Contactless Payments
Data Analytics
Cybersecurity
Retail Innovation
Artificial Intelligence
Marketing
Digital ID
Customer Experience
Biometric Authentication
Tokenization


Who Will you Meet at the
Arab-Afro Digital payment?
Get ready to witness the convergence of power players from Africa and the Middle East's financial services, eCommerce, retail, telecom, and government sectors! The stage is set for an unparalleled gathering of industry heavyweights including banks, payment operators, regulators, fintech companies, payment companies, eCommerce platforms, retail organizations, telecom operators, and government representatives.
Brace yourself for a dynamic assembly of visionaries, innovators, and decision-makers at the forefront of the payment's revolution, shaping the future of finance and commerce.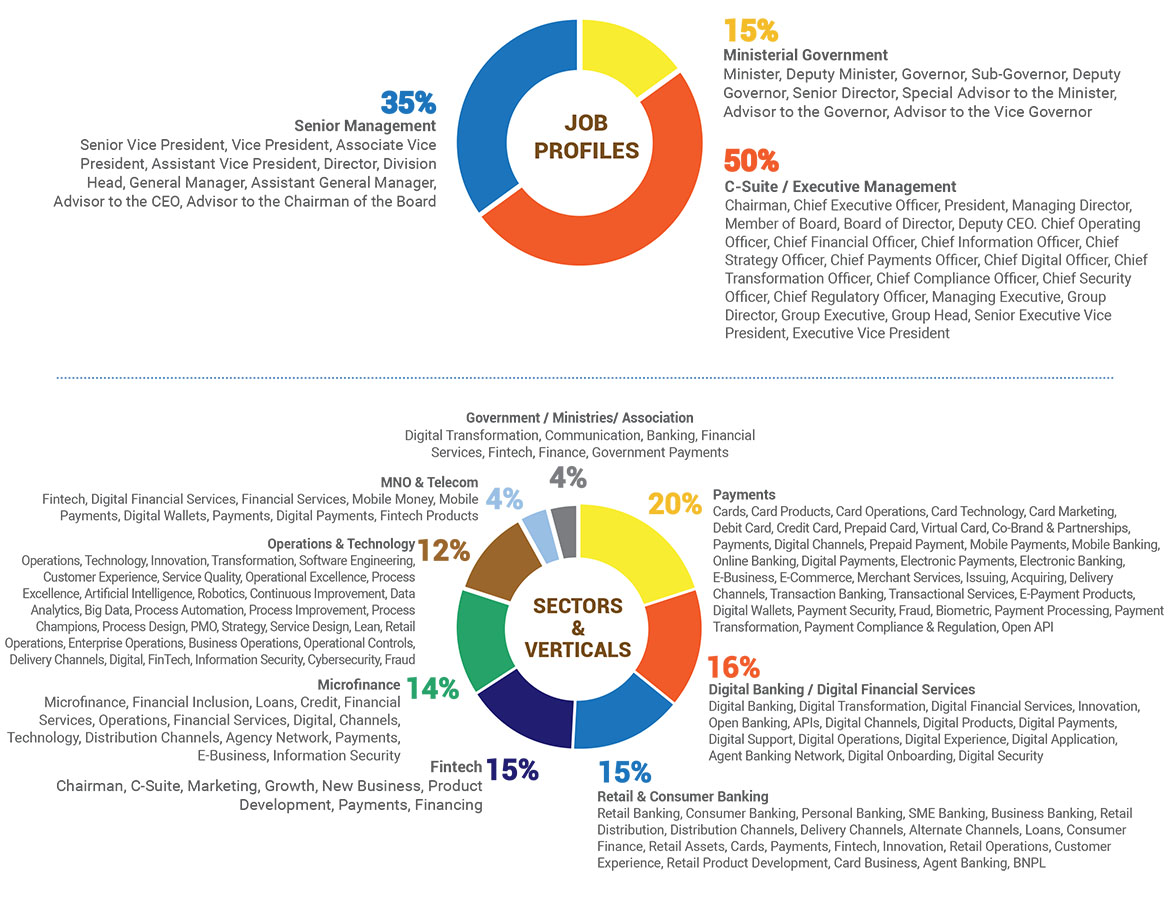 Banks & Financial Services Providers
Commercial Banks | Retail Banks | Merchant Banks | Corporate Banks | Digital Banks | Neo banks | Challenger Banks | Consumer Financial Services Companies | Personal Financial Services Companies | Credit Card Financing Companies | Retail Financial Services Companies | Islamic Financial Services Companies
Fintech & Digital-First Financial Providers
Payment Service Providers (PSPs) | Digital Wallets | Electronic Wallets | Mobile Wallets | Peer-to-Peer Lenders | SME Credit Providers | Mobile-Network Operators
Government & Regulators
Finance Ministries | Central Banks | Financial Regulatory Authorities | Fintech Regulators | Banking Associations | Fintech Associations
Retailers & Conglomerates
Marketing | eCommerce, Technology | Loyalty | Security | Payments | Fintech | Digital | Partnerships | Channels | Digital Channels | Omnichannel
eCommerce
Marketing | eCommerce | Technology | Loyalty | Security | Payments | Fintech | Digital | Partnerships | Digital Channels
Telecommunication
Financial Services | Mobile Money | eCommerce | Marketing | Payments | Security | Partnerships | Digital Channels